Past Retrieving Trial Champions 
RT CH BEEREEGAN DR JONES
 

S. AUST CH Kadnook The Rainbochaser RRD




D. RT CH Beereegan Magic Lass CM



Indy won his first Novice at 15mths and his Novice title at 16mths scoring 161 points out of a possible 165 at both trials

He won his first All Age at 23mths giving him his Restricted Title

He gained his RT CH Title at 2yrs &10mths

Indy placed 2nd in the NSW State Championship in 1997 at 3yrs of age in the same year he finished 3rd in the VIC State Championship

In 1998 Indy placed 3rd in the National Championship held in NSW
We retired Indy in 2002

Indy was a delightful dog who always gave 110 percent

    "INDY" 12 years old

RT CH BEEREEGAN WONDERSON
               S. CH Kadnook The Wonderman
D.Kadnook Alady Sheis
          DOB. 27/12/1989

       Moz gained his Novice Retrieving Trial title at just 6 months of age!
He won his first All Age trial at 19 mths this gave him his Restricted Title. In 1991 he gained his RT CH Title

and 2 weeks later he won the Victorian State Championship at just 20mths of age, in 1992 he was runner up

He came 3rd in the 1993 National in NSW, 5th in the 1994 Championship in the ACT and 5th in the VIC National in 1995

Mark states that Moz taught him more about training gundogs than any book possibly could!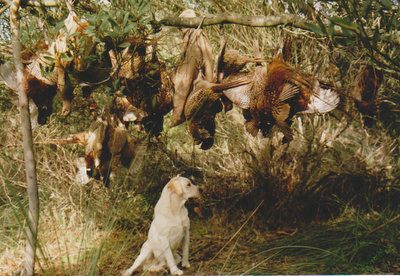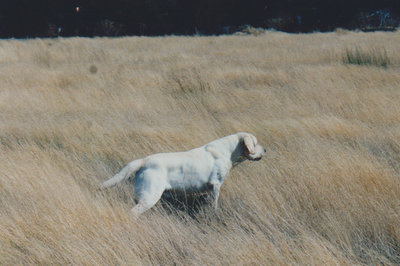 "MOZ" 4 years old "LOCKED UP" on quail

---
RT CH BEEREEGAN MAGIC LASS CM

                    S. CH Kadnook The Revelation RRD

DOB. 27/04/1988

Lass won her first Novice and gained her Novice title at 19mths ,
she was awarded a certificate of merit by Judge Pauline Dunne at a Restricted trial in1990 for her exceptional work 
She won her first All Age at 2yrs -1990 and with this win her Restricted Title
Between 1990 & 1992 she placed in 13 All Age trials, in between having puppies of course

She became a RT CH at 4yrs, she finished 2 Nationals finishing in 6th place in N S W, 1993 amongst a first class entry of 48 dogs
and placed in 2 State Championships


Lass has left behind a legacy of great temperaments and drive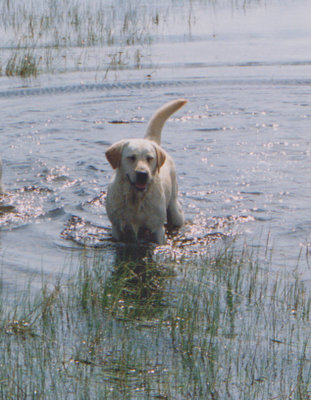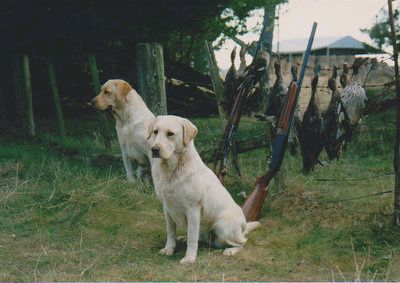 "LASS" 5 years old                      Lass with her Brother Flynn
---